How we make a
Difference?
Highly Competitive Supply & Fix Rates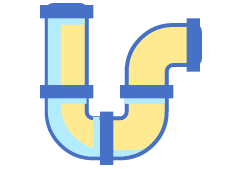 NCC Compliant Products and Installation
Transparent Onsite reporting of Metres Installed each Day
Professional Team of Experts
On-time Installations with no project delays
Residential&Commercial
We install durable pipe lagging in new two-storey homes, our team is experienced enough to provide you with sincere suggestions regarding lagging solutions. Acoustic lagging in a residential property is extremely necessary, as it will prevent noise produced by the stormwater and sanitary pipes from affecting the residents. Most residential properties have a complex network of pipes, and laggers need to perform thorough research before proceeding with their work so that nothing gets missed out. This is why our professional crew starts with analysing the situation before making a move. Melbourne Laggers provide their service to several builders and homeowners in and around Melbourne, we are trusted by these homeowners because of our practical and substantial lagging solutions.
Melbourne Laggers have completed many commercial projects across Melbourne and beyond. We pride ourselves on the quality of workmanship we provide, within an affordable range. Medium to high-density apartments and housing have pipelines going in every direction, and this network of pipes needs to be studied properly to apply appropriate lagging solutions. For both Acoustic and Thermal lagging, it is very necessary that you take all the measurements into consideration, as commercial property is comparatively bigger than a house, with more area to be covered.
What We Offer
Sanitary & Hydraulic Drainage is our speciality. Our company focuses on identifying unique Soundlagging solutions that will achieve NCC requirements and reduce the sound generated within the pipe caused by turbulant flow.
Hot Water Pipes require Thermal Lagging to protect the Pipe and its inhabitants due to the heat generated within the copper pipe. Melbourne Laggers offer NCC Compliant solutions to ensure comfort for future residents.