How we make a
Difference?
Highly Competitive Supply & Fix Rates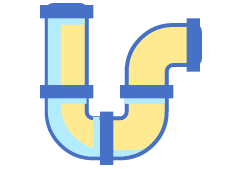 NCC Compliant Products and Installation
Transparent Onsite reporting of Metres Installed each Day
Professional Team of Experts
On-time Installations with no project delays
What We Offer
Sanitary & Hydraulic Drainage is our speciality. Our company focuses on identifying unique Soundlagging solutions that will achieve NCC requirements and reduce the sound generated within the pipe caused by turbulant flow.
Hot Water Pipes require Thermal Lagging to protect the Pipe and its inhabitants due to the heat generated within the copper pipe. Melbourne Laggers offer NCC Compliant solutions to ensure comfort for future residents.