Sanitary Pipe Lagging Service
Sanitary Pipe Lagging" is mandatory in the construction of new homes and apartments to reduce the sound of turbulent flow within the pipe work and create a peaceful environment.

Our team always makes use of a wide range of products to suit site requirements and client budgets.

In simple terms - Sanitary Pipe Lagging is our specialty. And on hiring us for our tailored sanitary pipe lagging services, we promise to deliver you quality workmanship complemented with 100% service satisfaction.
We Deliver You Quality Sanitary Pipe Lagging Solutions On Every Request...!
Many a times, service-seekers often have to go through the dilemma of picking the right sanitary pipe lagging to safeguard and preserve their ducts and pipes.
Good news for all of them is that no longer will they have to ponder and linger about which lagging treatment to go for.
Regardless of whether we serve the industrial, commercial or residential sectors; our confident and diligent team will perform a pre-treatment inspection and accordingly determine the right lagging treatment to suit their purposes.
The chief purpose of our sanitary pipe lagging treatment is to inhibit the generated noise and other vibrations from pipes and resultantly maintain your mental sanity.
To serve you right; we conjointly come with practical design plans which address the entire buildings specific requirements.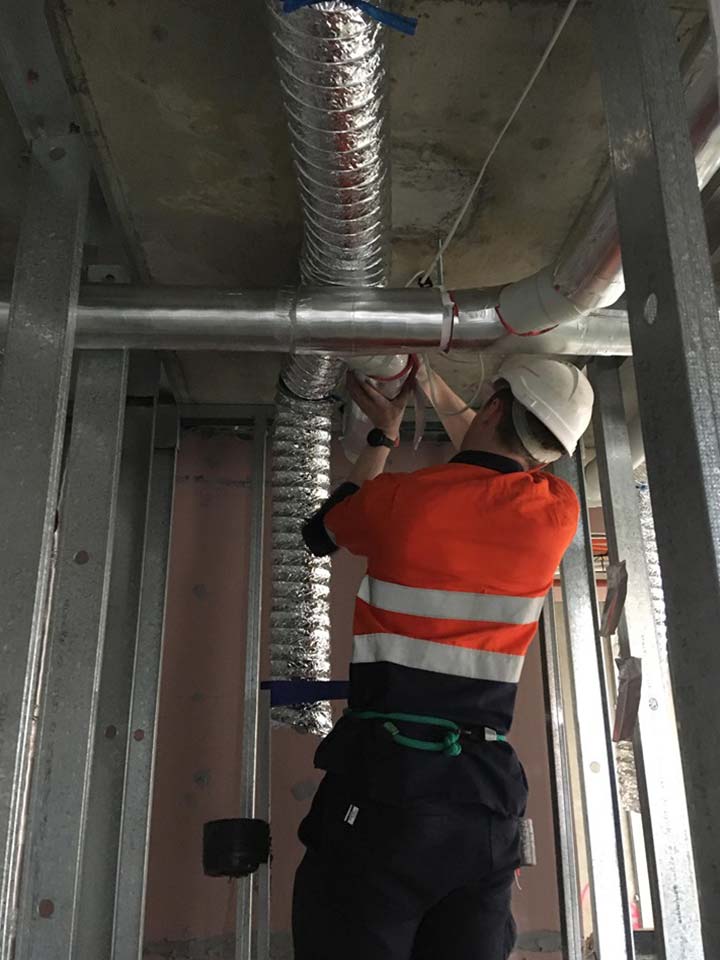 We Conduct All Sanitary Pipe Lagging Treatments As Per The NCC (National Construction Code)
As your reliable lagging specialists operating all across targeted Melbourne; our team continually looks to deliver quality-assured services adhering to its levied rules.
We always keep track and look to stay abreast with all the latest changes and trends in the field of sanitary pipe lagging and accordingly look to implement it whenever requested or deemed necessary of our client's projects.
Moreover,(on request); we even inspect the lagging treatment's existing condition in various sector establishments to guarantee its optimal authenticity and performance efficiency.
We possess plenty of quality sound-proofing lagging products available for purchase at our trade store. Feel free to visit our trade store and learn about them.
A Few Primary Benefits Of OUR Sanitary Pipe Lagging Services
Our tailored sanitary pipe lagging services aptly protects your pipes and plumbing by utilising quality insulation materials to shield it from various external factors.
Along with reducing the noise factor our services also allows you to relish tranquility.
Moreover, our lagging treatments also help –
Augment the overall durability of your sanitary pipes
And helps boost the overall property value
Melbourne Laggers possess all the field experience and technical know-how to properly handle and successfully execute proper implementation of such services. Add to that; our team also delivers you timely maintenance and rectification services (on request) all across our target Melbourne.
So, Whenever You're Ready To Take The Big Step - CONTACT US / GET A FREE QUOTE